Corporate gifting is one of the best ways to grow and maintain your business.
There are many reasons for corporate gifting that range from thanking consumers for their business to recognizing employees for outstanding work. But, the primary reason seems always to be the same. It is to sustain relationships and deepen the personal connection between the giver and the recipient.
Most companies agree that this fundamental reason is an opportunity to share your holiday cheer, connect with your clients and strengthen employee ties. Recruiting, retention and development are three other great reasons to give a corporate gift.
But here are the best three reasons to give a corporate gift!
Giving
The holidays are built on the premise of giving and volunteering in your community. No matter the reason for giving anything, you should only expect one thing back: a friendly smile, a "please" or "thank you," or maybe even a hug. But no matter what you give, it is the thought that counts.
Wrapping
Some people just possess the talent to wrap gifts perfectly. Some don't. But, no matter if you're one of these wonderful people or not, everyone loves to get a wrapped present! Don't sell your gifts short with bland packaging or by not even wrapping them. Choose bright, happy and seasonal gift wrap for your corporate gifting.
Personalized Ribbons
Last is the most important, right? Well, we sure think so! After you have chosen that perfect gift for your recipient and found the brightest wrapping paper, let us help you finish the job! With all of our available custom ribbons, we'll top of your present with the best bow or tag!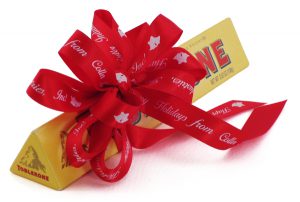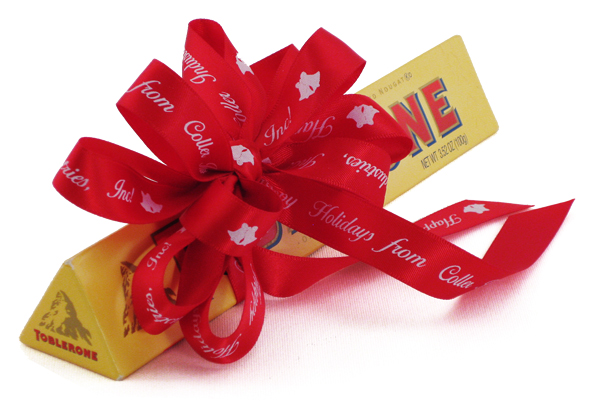 Ribbon rolls are perfect for wrapping around your gift boxes.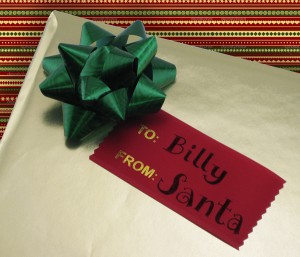 Badge ribbons can be customized to be one-of-a-kind gift tags.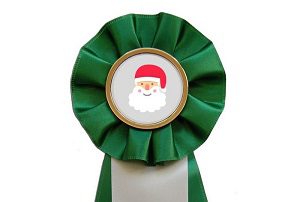 Trim a rosette ribbon to be a perfect, unique bow on top of your gift.
Spend the time and money on the wrapping to reflect the value of your client and employee relationships. But remember, choosing the right gift for your associates is just as important as the packaging. Add your personal flair with custom ribbons today! Need a great idea for a gift to give? See "Name Tag Experience" for all our best ideas!