The color orange now has a new meaning. And here's an orange ribbon to prove it!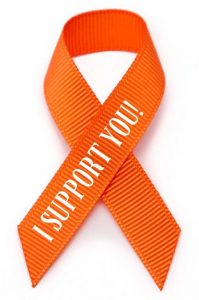 Throughout the year, colored ribbons celebrate and honor many occasions and holidays. Each ribbon, whether a badge ribbon, a ribbon roll or a rosette ribbon, can stand for different things depending on colors. And now there is a new meaning to an orange ribbon.
In order to shed a "positive orange glow" in Canada, Judy McPherson from Penticton, British Columbia, came up with the idea of wearing an orange awareness ribbon to support firefighters, volunteers and their families.
"People just want to do something, anything to show their support. There is never anything said negative about it when I approach people," said McPherson. "There are so many people doing so many other things too, I just want to make sure the firefighters see it and know we are supporting them."
McPherson moved to the Okanagan from the Coast and said it was while sitting at the beach watching helicopters filling their buckets as they dumped water on nearby fires that she decided she wanted to do something to show her support and gratitude to the firefighters. The idea of the orange ribbon was born and she started creating them and handing them out to friends, family and even strangers.
So, put on your glow and make an awareness ribbon!
First, choose the ribbon color that best suits your cause. Then start by cutting a section of a ribbon roll that includes your entire text. This text can be the name of your cause or a person's name. It can also be the date for an event you might be holding. Or, you can choose to have a blank ribbon and cut your ends to your liking.
Next, form a small loop in the ribbon. Make sure to leave each end hanging down so that any text shows at the ends without the center crossover covering it. Secure this together with either a small piece of tape or a dab of glue.
The final step is to choose a fastener for your awareness ribbon. (View the full tutorial.)