Awareness ribbons are used year round, but some of the most prominent reasons for wearing these ribbons happen in October.
Throughout the year, awareness ribbons are used to celebrate and honor many occasions and holidays. Each ribbon, whether a badge ribbon, a ribbon roll or a rosette ribbon, can stand for different things depending on the color used.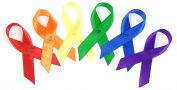 Many support groups have adopted ribbons as symbols of support or awareness. Awareness ribbons date back to 1917 when the yellow awareness ribbon showed up to support US military while serving abroad. Since then, ribbon colors associate with a variety of causes and symbolize various concerns depending on the color and pattern.
Schools will be acknowledging Red Ribbon Week during the last week of October. Others are observing energy awareness, literacy awareness and cultural diversity awareness. But the most followed is breast cancer awareness.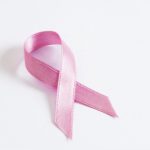 Pink is the chosen color for breast cancer awareness. This color was first used in 1991 when the Susan G. Komen Foundation handed out pink ribbons to participants in its New York City race for breast cancer survivors. National Breast Cancer Awareness Month officially adopted pink as its color in 1992.
The color pink is often considered as feminine. It tends to stand for caring for other people, being beautiful, being good, and being cooperative. The pink ribbon represents hope for the future and the charitable goodness of people and businesses who publicly support the breast cancer movement.
Make Your Own Awareness Ribbon
Begin your awareness ribbon by cutting a section of a ribbon roll that includes your entire text. Or, you can choose to have a blank ribbon. Cut your ends to your liking.
Next, form a small loop in the ribbon. Make sure to leave each end hanging down so that any text shows at the ends without the center crossover covering it. Secure this together with either a small piece of tape or a dab of glue.
The final step is to choose a fastener for your awareness ribbon. (View the full tutorial.)