From politics to awareness, blue ribbons have been around for a long time. Throughout the year, colored ribbons, especially blue ribbons, celebrate and honor many occasions and holidays. Each ribbon, whether a badge ribbon, a ribbon roll or a rosette ribbon, can stand for different things depending on colors.
But, unlike any other color, blue is prominent as being the most iconic. Just like every other color, blue ribbons represent many things. From first place at a county fair to showing support for the ACLU, these ribbons are spotted all around the world.
Blue ribbons are a symbol of high quality.
The association comes from The Blue Riband, a prize awarded for the fastest crossing of the Atlantic Ocean by passenger liners and, prior to that from Cordon Bleu, which referred to the blue ribbon worn by a particular order of knights.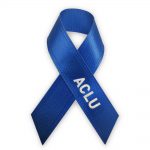 From New York Fashion Week to award shows like the Oscars, models, actors and other celebrities wear these blue ribbons to show their support. This support goes to not only causes but to groups and charities that support them.
Other ribbon colors have a part in this awareness. However, blue is the most iconic.
Blue (this comprises all shades): trust, loyalty, wisdom, confidence, protection, intelligence, tranquility, integrity, healing, understanding and devotion.
Meaning/Awareness: cancer, assault and abuse, natural disaster victims, drunk driving, dystonia, education, anti-tobacco, arthritis, free speech and water quality.
Receiving a blue ribbon is quite the honor. At fairs, those with the biggest crop or the best looking livestock receive a ribbon to recognize their achievement. The same typically goes with winning at a sporting event. The winner receives a blue ribbon while runners up receive other colors.
And while blue remains the iconic winning color, other colors are sure to impress as well.