From ribbon rolls to rosettes, nothing says office fun quite like a ribbon. There is never a dull moment when ribbons are in play. And why should the kids be the only ones to play for back-to-school? Bring some of that fun into your office with custom and stock ribbons. From award ribbons to badge ribbons, every office can benefit from some of these bright promotional tools.
Give Yourself That Well Deserved Award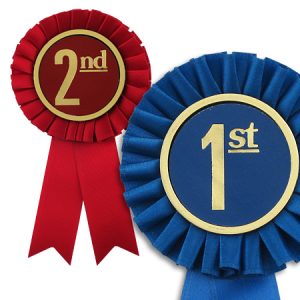 Choose from a wide selection of rosette and classic ribbons for any reward type which you might need. It doesn't even have to be for an event. Just reward yourself for a job well done when finishing up your back-to-school shopping. Rosette ribbons are a great way to give yourself that pick me up you need. Or, go with an award ribbon that is so colorful your kids are going to get jealous!
And, don't forget your coworkers. Get them in on some of this ribbon fun, too. Give out prizes for your favorite coworkers and your boss. Or, surprise everyone with a splash of color on their desk for no reason at all.
Get Creative with Ribbon Rolls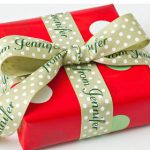 From decorating a coworker's desk to creating fun whiteboards in the break room, ribbon rolls are the perfect answer for any decorating your office may need. Choose from tons of colors and several ribbon types to find the ideal match for whichever need you have. Or, combine different ribbon rolls for a unique look.
You can also make fun gifts for those in your office who have children returning to school. Ribbon bookmarks are great for adults too. Or tie up a bag of goodies to say welcome back from the weekend. Everyone in your office is sure to enjoy your thoughtfulness.
But, no matter your ribbon choice, remember that even though the kids are going back to school, you deserve a treat for your office!