Help your employees this summer work on their relationships with their coworkers, supervisors and other staff. Keeping everyone at your business engaged with each other and your customers and clients can sometimes be a struggle. But, by working on your employee engagement this summer, you will see your business improve.
Employee Engagement: DEFINED
The level of employee engagement in your workplace has a lot to do with how your employees relate to one another. Set up opportunities for them to connect on things outside of work and foster personal relationships. You don't have to go far or break the bank to do so — plan an on-site happy hour, game night or potluck dinner. Make sure to provide some variety in your events to promote inclusivity.

Employee engagement is defined as the degree to which employees are motivated by, passionate about and invested in the work they do. Engagement also indicates the individual's commitment to the company and their emotional connection to the people they work with.

Workforce engagement is often misunderstood to be synonymous with job satisfaction. Though the two concepts are related, employee engagement is vastly more complicated as it is influenced by a variety of factors including location, culture and individual characteristics. These factors are variable and prone to fluctuate over time, which is why measuring employee engagement is crucial to staying up to date with your staff's needs.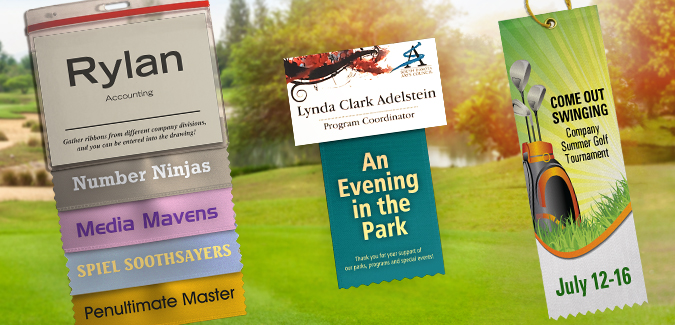 Ribbon Tools for Employee Engagement
Badge ribbons are the perfect tool to get your employees engaged, especially during summer events. With many different colors to choose from, and you can add any text and small graphics, these ribbons are incredibly versatile. Use them to inform your employees about your next event. Or, use them for event games, fun summer-themed titles and so much more.
No matter what your event is, you can make these ribbons work for you! Whether it's an employee-only event or a summer get-together that your business is sponsoring, badge ribbons can do most of the work for you. Include messages of dates, times and locations for each of your events. Use them to help employees and customers stay engaged with your business.
You can also use custom top ribbons as awards, reminders and souvenirs at your next company summer event. These ribbons are just as versatile as badge ribbons but a bit fancier. Sometimes the best way to keep your employees continually engaged is a simple reminder of the fun they can have with your company. Summer events are the perfect reminder. So, create unique yet engaging ribbons to give to your event guests to remind them of how much fun they had celebrating.
Add fun, creative titles to engage employees during any event.
Create fun sayings to let event guests know how to play party games.
Give badge ribbons as awards or positive reminders about the fun everyone had.
Use bright colors and fun graphics to express your business mantra.
No matter what you decide to do for your summer business fun, don't forget the ribbons!
Read more about badge ribbons here: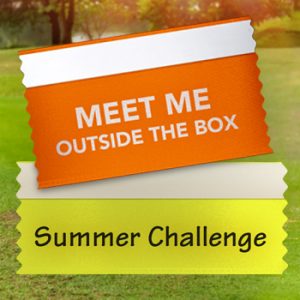 Your Business & the Merits of Badge Ribbons
Regardless of the event planned, badge ribbons are the perfect accessory. From simple decorations and place settings to helping organize event staff, these identification tools help every business. Use colorful badge ribbons to label the buffet or use them to coordinate different aspects of your next company meeting. Or choose a color that best suits your elected charity for fundraising efforts.
Networking and Meeting New People
Titles are a typical thing to see imprinted on badge ribbons. However, use your imagination and come up with fun things to add to these promotional ribbons. They don't always have to be professional. Add silly things that will make them memorable such as Coffee Fiend or Here For The Food. Let attendees pick out something that describes their personality so others at a conference or corporate meeting will feel more at ease.