How do you use personalized ribbons during the summer time?
What is it about summer that elicits a sense of fun? Maybe it's all the weddings, barbecues, sporting events and other outdoor activities. Whatever it is that makes your summer fun, here are some great reasons to get personalized ribbons involved!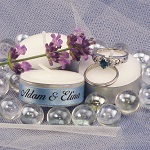 There are hundreds of ribbon uses at a wedding, so we're counting them as the first seven reasons. Here are just a few: bouquets, decorations, cakes, table centerpieces, chair wraps, bows on presents and invitations! No matter what the use, ribbon rolls are definitely key to a summer wedding. Personalize them with names, dates and other wedding details to really make them special.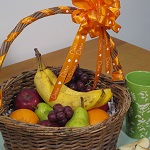 Picnics, barbecues and other outdoor family activities make up reasons eight, nine and ten! What fun it would be to have decorations at your next family gathering. Personalized each with a family name or the reunion's date. Use them for centerpieces, gifts or just something fun to give away for activity prizes.
Don't limit your personalized ribbons to just ribbon rolls. Use badge ribbons and award ribbons as well for pretty much anything from games to recognizing who's who. Add logos and text to most and graphics on some choices. As far as picnics go, add a splash of color to a picnic basket. Simply weave in a personalized ribbon with your name on it. That way your basket doesn't get mixed up with another.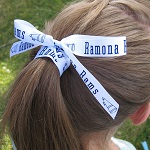 And finally, number eleven is reserved for sporting events and tailgating. Support your favorite team with matching colors. Decorate a truck tailgate with ribbon rolls. Or create something to pin on your shirt with badge ribbons.
If you're cooking outside, spruce up your deck or porch with team colors wrapped around umbrella poles or railings. Use ribbons during professional sporting events and even to show local or community spirit. Personalized ribbons are a great way to let your team know that you're rooting for them!