X
Newsletter Subscription
Get free advice (and possibly discounts) by signing up for our newsletter.
X
Thank you for signing up!
Shop by Product

Resources


Maintaining less than a 1% error rate isn't easy, but for our customers, it's worth it. All of our ribbon products come with our quality guarantee. Every custom item is made to your specifications and backed by our amazing customer service team.

About Us
In 1995 Clyde Coller started Name Tag, Inc. in his basement intending it to be a part-time retirement business. The company has since outgrown "part-time" and the basement and today we handle thousands of orders across the United States and Canada. Recently the business name changed to Coller Industries, Incorporated, to allow us to diversify the products we offer. Our website at www.nametag.com will continue to offer all of our personal identification products. Badge ribbons, ribbon rolls, award ribbons and many other ribbon products are sold on www.personalized-ribbons.com. Our success has resulted in being recognized as one of Utah's 100 fastest growing companies by MountainWest Capital Network. As the business has grown, it has been a challenge and goal to stay equipped with new equipment and technology as it is developed. Though we have grown rapidly, our focus and mission has always remained the same.
"We emphasize the importance of customer service from the first day of training new employees. Every time a customer receives an order that is not exactly what they ordered, everyone involved with that order meets and discusses ways to avoid the same problem in the future. And though we may not always get every single order correct, what we can control is how we treat our customers and what we will do to make things right. If you trust us to handle your personal identification needs, we'll be sure that you walk away completely satisfied." -Clyde Coller, CEO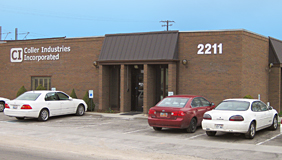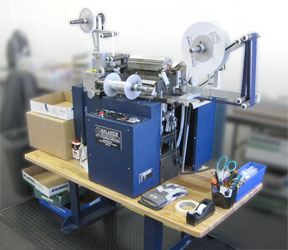 "To Serve Our Customers"
We accomplish this mission by providing fast and friendly service with only the highest-quality products.
Additional Resources
Company and ordering information