The secret to decorating your business during the holiday season is ribbons. Whether in an office or a busy store, these wonders can jazz up your holiday decorations in a snap. It is essential to keep ribbons in mind because you can customize them for every season. Take advantage of using ribbon rolls for holiday decorating and the other ways you can use them.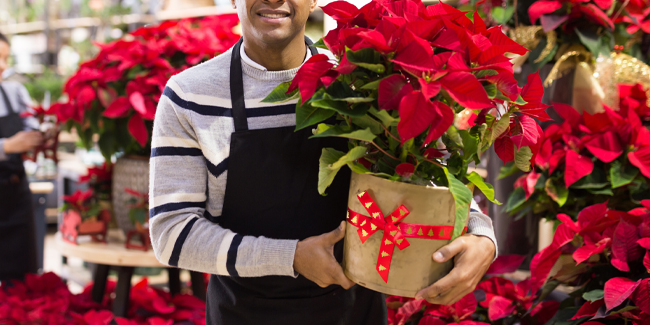 Holiday Decorating for Businesses is a Must
When a company trims its space with beautiful decorations, it boosts the spirits of everyone who enters. Your organization should decorate for the holidays because it creates a joyful atmosphere that brings happiness to both employees and customers. For employees, it's like a special treat that shows the company cares about their well-being, making them feel happier and more motivated. A festive environment can be inviting and exciting for customers, encouraging them to visit and stay longer.

When you display decorations that fit the season, your clients and customers feel more connected to your business. Holidays are all about bringing people together to have a great time. As a business, you should keep this in mind when decorating. Everyone is reminded of the good times when you decorate for the holidays.

Many decorations come to mind when planning to decorate for the holidays, and ribbons should be at the top of that list. Have ribbon rolls help you to their fullest potential when you learn about the many ways to use them in your workplace. With these tips, you'll learn about the many purposes ribbon rolls serve and use them in your business.
Tips for Holiday Decorating with Custom Ribbon Rolls
1. Product Packaging
Use ribbon rolls to level up your product packaging during the holiday season. Picture this: a collection of beautifully wrapped items, each adorned with a carefully chosen ribbon, creating a visual treat that delights your customers. Ribbon rolls offer a versatile and cost effective way to infuse holiday magic into your packaging. Whether you're a retailer, a corporate entity, an educational institution or a restaurant, incorporating ribbon rolls into your product packaging is fantastic for the holidays.
2. Gifting Others
Get ready to turn your office party into a holiday celebration with some ribbon magic. Ribbon rolls are like secret helpers that make your party place look extra inviting. You can put them on tables, chairs or silverware; ribbon rolls add a magical touch. Whether you work in an office, school, store or restaurant, using ribbon rolls for your party decorations is a fun way to make everyone smile and have a great time.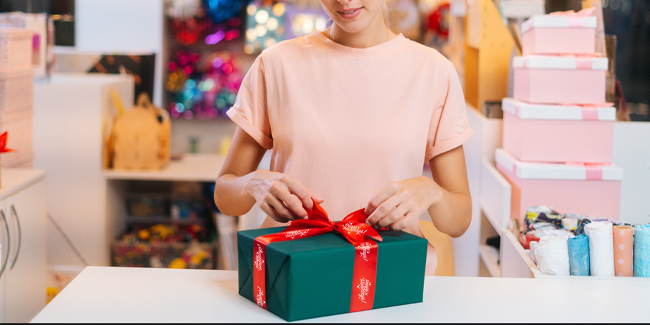 3. Ribbons for Events, Parties and More
Decorating with ribbons goes beyond helping the workplace feel cheerful for the holidays. Wrap gifts and presents together with ribbons tied into creative bows along with wrapping paper. Ribbons are a unique way to customize gifts in ways that people will remember. You could have custom text to say where a gift came from and where it's going. Thank others for the mark they have made in their efforts.
4. Decorating Your Workplace
Not only should you decorate for holidays, but you can decorate for seasons, too. That way, you can keep decorations up for longer. For example, you can lay out runs of warm colored ribbon rolls that everyone can see for the fall season. Start putting up decorations early enough so you get the most out of them. When you begin decorating for more things like change of season or holidays, you show that your company is a comfortable place that others can relate to.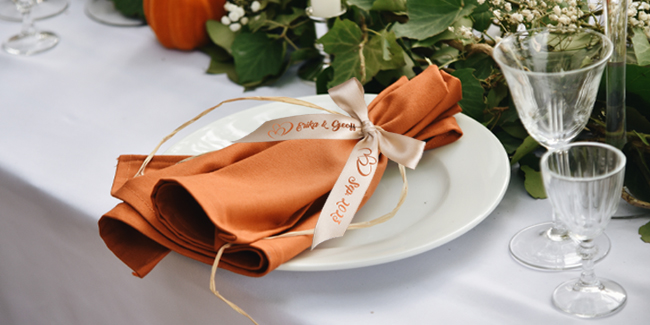 5. Company Branding
Do your company a favor when you create ribbon rolls with the company logo and a nice message and use them where customers can see them easily. Match ribbons as closely to your company colors as possible with custom ribbon rolls. Adding a logo and unique text to ribbons is the recipe for creating helpful decorations. Having ribbon rolls that match your branding gives your company more of a chance to be seen and remembered by clients and customers.
Remember Ribbons When Holiday Decorating
Using ribbons in your business holiday decorating can elevate the atmosphere and create memorable experiences for your employees and customers. With their versatility and ability to add charm and elegance, ribbons can help transform your space into a festive atmosphere that captures the seasonal spirit.
Have a theme that goes with your company to create a visually pleasing display that betters the customer experience. This, in turn, puts you ahead of organizations that have yet to think of using ribbons when holiday decorating. Involving employees in the planning and decorating can create a positive team environment. When you make ribbons work for you, you can build a holiday feeling that sticks with customers and encourages repeat visits and orders.
Unleash your creativity, embrace the holiday season and let ribbons be the magic that brings your business' holiday decorating to life. Visit Personalized Ribbons to create ribbon rolls to start decorating for the holidays.