Whether it's a birthday party or wedding, no event is complete without balloons!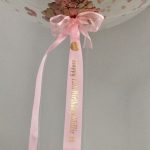 From simple accents to more elaborate centerpieces, custom ribbons and balloons are perfect for a personalized look. And, with tons of ribbon roll colors to choose from, we have something for everyone. Here are some creative ideas to get you started with decorating using your ribbons and balloons!
Ribbon Ties, Bows and Other Accents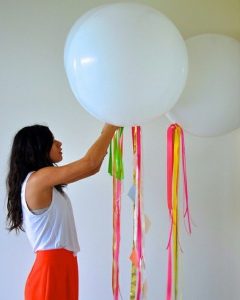 Use fun, bright ribbons to secure balloons to a table or other decorative spot. Run a ribbon from the base of each balloon to the table and secure it with a piece of tape or by tying it around a balloon weight. These ribbons should complement or match the balloons so as not to detract from the rest of the decorations. Use multiple strands per balloon for added fun. Or tie pretty bows to the base of each balloon.
If you are hosting a wedding, add unique details to each custom ribbon such as names, dates and other bride and groom favorites. And, for birthday parties, use the recipient's favorite colors to add accents to each balloon. But no matter what your event is, get creative in how you customize the ribbon rolls.
Get Creative!
Try draping sheer fabric over the top of the balloon and secure it to the base of the balloons with personalized ribbon. Or, wrap each balloon with a festive and personalized message. Need an elegant look? Layer two different ribbon types like organza and single face satin to make your colors and message pop.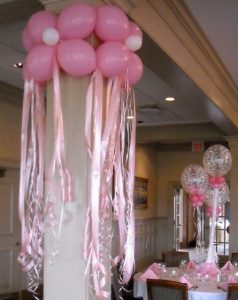 Decorations can include a color theme. This is where the planning gets really fun! Order custom ribbon rolls in the theme colors and add text that indicates what your event is. Ribbon rolls can be used to make unique wall decorations by hanging ribbons from balloons to create a curtain effect. Or use this idea to accent a doorway or entrance to the party.
No matter how you use them, balloons are always a fun accessory for any party! And, now make them even more creative with personalized ribbon rolls.