Personalized ribbons and branding are synonymous. Company recognition goes through the roof when your business starts with these branded ribbons! Especially when they are added to product packaging or given as you perform services. Even provide them with goody bags at your next corporate event or conference.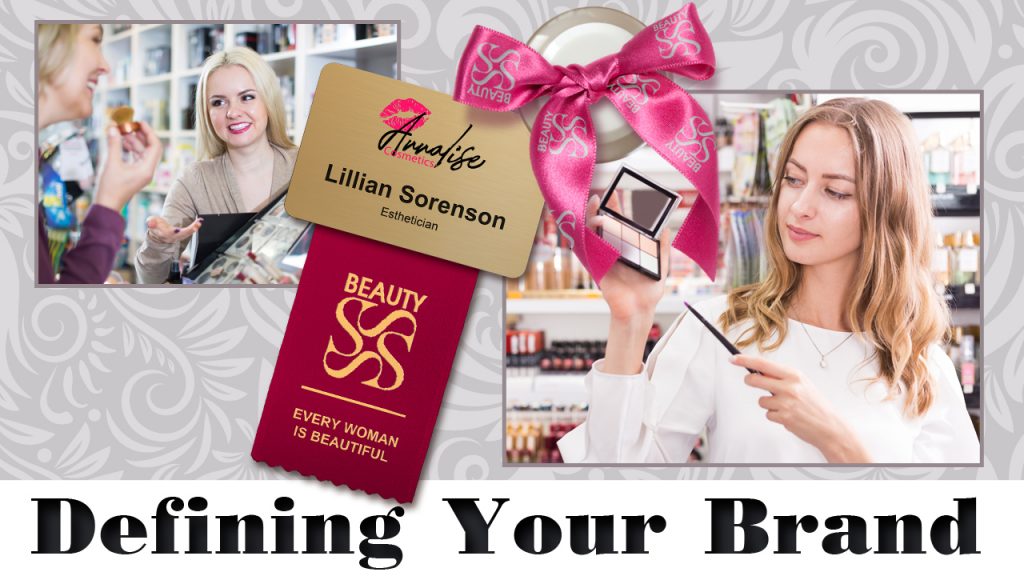 But what is company branding? A company's brand is what they are, what they want to be and what they aim to become as they build their promise of quality, trust or service. Make sure that your company branding helps you stand out from your competition. Help your customers know what to expect from your brand.
Branding with Custom Ribbons – A Marketing Must!
Branding, from recognition to awareness, is the best way your business will grow while increasing your customer base. Therefore, making your products or services synonymous with your company is pertinent as you strive to reach your business goals. That way, customers think of your company when they need your product.
So, how can custom ribbons give immediate benefits and add to your brand? Ribbons adapt well, and they are trendy. From fairs and festivals to holidays and parties, your logo will look great on any ribbon. And these ribbons, as you present them or pass them out, will garner brand recognition and company awareness. Using a trend like custom ribbons will help your business take the lead in your industry.
Using colors and text to customize your ribbon choice will help boost your brand recognition. But, make sure these choices adhere to any established brand voice your company has already. Personalized ribbons are guaranteed to welcome customers, old and new. And they will help enhance the customer experience.
Standing out with Branded Products
An important feature to succeeding as a company (and brand) is to show that you offer better products and services. Remember, you need to stand out in your market.
By using branded ribbons, you add an extra flair to your business. This flair helps to make your product or service stand out. Use these ribbons in your product packaging as well so that your customer will never forget their first impression. As a result, your customers will surely remember you the next time they need your product or service.
Customers will feel like sharing their experience with your company when they have a good experience. Those who enjoy interactions with you and your employees are more likely to help promote your brand. After all, a customer's happiness is what keeps them returning (and bringing others with them).
Marketing with Branded Ribbons
Bows, wrapping and other packaging methods provide a branded personal touch on your products. Here are some ways in which you can use these embellishments. And, when done correctly, they will increase your brand appeal.
Gift bags and product boxes
Bottles and other packaging
Wedding favors and event decorations
Anything floral (especially when using ribbon rolls)
Scholastic and achievement awards
Additional Branding Tips:
You can add a logo to many of our name tags and other personalized products. Name tags are laser engraved or printed with your logo and company name as well as an employee's name. Reusable name badges come with printable inserts where you can easily add your brand. Even order custom lanyards with a company or organization logo to promote branding at your next corporate event.
Using the correct ribbon and branding will elevate your product or service and give it the status you need. As a result, your brand will be more professional and also feel more inviting. So, now that you know about branded ribbons, get branding with our personalized ribbons now!