The history of ribbons didn't start with a bow; it started with money.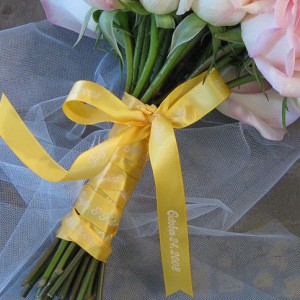 Stemming from their almost exclusive use by nobility and the upper-class as a symbol of wealth, the history of ribbons is quite extensive. By the 17th and 18th centuries, ribbons had become a regular part of the fashion industry. Adornments of ribbon on men and women's clothing became a popular trend.
However, this history reaches far beyond clothing and fashion adornments. Now, in the 21st century, ribbons are everywhere. From awareness tokens to holiday decorations, ribbons have become a staple in almost every household.
So, let's start with the question, "What is a ribbon?"
A ribbon is a narrow, woven strip or band of fine material which is finished off on all edges. Different types of fabrics fashion each ribbon. The most common are organza, satin and polyester. These materials are frequently used for ornaments, decorations, bow-tying and accessories.
A History Lesson
As early as the Neolithic period, people wove narrow and dense strips of fabric on small portable looms. Impressions of warp-faced plain weave bands dating back to 6000 B.C.E. were excavated from the Turkish archaeological site of Catal Huyuk.
As early as the 11th century, St. Etienne, France made lighter-weight ribbons. This town remains the headquarters of the ribbon-weaving industry. While a ribbon's primary purpose at this point was functional, there is some evidence which suggests a decorative use for these bands.
References to ribbons occur with increasing frequency during the 14th and 15th centuries as more tailored clothing developed. In the 16th century, ribbons became even more popular due to their usage and acceptance by French kings and nobility. Eventually, in the 17th and 18th centuries, male usage began to decline, and women were the only ones wearing these ribbon adornments.
The history of ribbons continues throughout the centuries. From the earlier usages on clothing and functionality to eventually taking on roles of a fancier use, ribbons are here to stay. They now hold medals in place as well as bestowing honor on those most deserving. Decorating and gifting are now a common use for ribbons.
Understanding Why the History of Ribbons is Important
While ribbons are still manufactured and can be found trimming hats and other clothing, they are no longer an important element of fashion. Their place as commemorative tokens and in the work of crafters has ensured the continued production of ribbons.
The history of ribbons is essential to us because we sell them, but it should also be important to you. Without ribbons, clothing, hats and other adornments would not have been so important to our history. And, without ribbons, gifts would be less exciting, decorations would be a bland and weddings wouldn't be so fancy.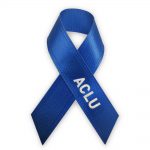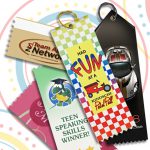 From donning an awareness ribbon to decorating for a corporate event, all ribbons are worth learning about. So, whether it is something personalized for a wedding or an award at a school event, all ribbons have a place in history.