From Ford blue to Target red, color is what makes a brand.
Every brand tells a story, and in the same way, every color helps the story gain power. And isn't that what brand recognition is all about?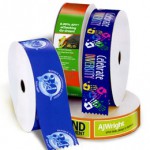 No matter your business, branding with your name and logo shouldn't be enough. Branding typically comes with a color attached. And what better way to make sure that sticks than with colorful personalized ribbons.
Making sure your brand is immediately recognizable is what the correct color choice can accomplish. And, here are three great ways to make sure your color choice will help you on your way to excellent brand recognition.
First, pay attention to the details.
According to many surveys, most often corporate gifting includes significant clients, employees and prospective clients. A company's brand is what they are, what they want to be, and what they aim to become as a whole. And when gift giving, branding is essential for all corporations.
Now, what does color have to do with corporate gifting? When custom ribbons are concerned, everything! It is never just what is put into the bag or box that counts. It's also about the amount of time that when into the wrapping. When giving a corporate gift, it's about who gave it to you. And what a better way to remember just that than by a personalized and colorful ribbon. So add your text and logo to any ribbon, but don't forget your brand color!
Second, give your audience an incentive.
Everyone asks the question, "what's in it for me?" Give them a great answer with your stand-out brand! From blue to red and even to yellow, every color can be associated with a specific brand. Wouldn't you want to be on that list?
By providing a colorful incentive, you give consumers a way to recognize your company immediately. And in turn, the motivation is that they remember you, your quality service and how much they liked you. So, wrap that up with a colorful bow and not only show your customer how much you like them, but help them to like you even more.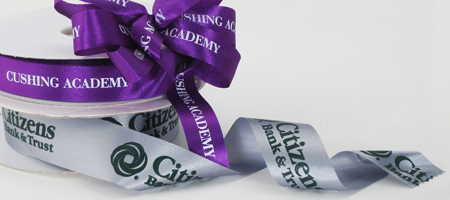 Third, remember that every color has a meaning.
When it comes to branding, the power of color is both emotional and practical. On an emotional level, it can affect how consumers feel when they look at a brand, while on a practical level it can help a brand stand out in the crowd.
So, no matter how colorful you choose your brand to be, make sure you pick the right scheme to match your services. Because red is great for a security company, but maybe not for a dentist!