Badge ribbons share helpful information, open the way for conversations to begin, and add identifying information to any badge. Plus, they can be fun to wear.
Badge ribbons are satin acetate ribbons with your custom text imprinted on them. They are sometimes called name tag ribbons or convention ribbons. Usually, they are attached to the bottom or sides of event badges.
Badge ribbons are inexpensive, so they are perfect to use in many different ways. In addition, they are available in various ribbon and imprint colors, so you will always find that ideal combination. Their uses are extensive, but we have chosen to share our five favorite ways to use them in this post.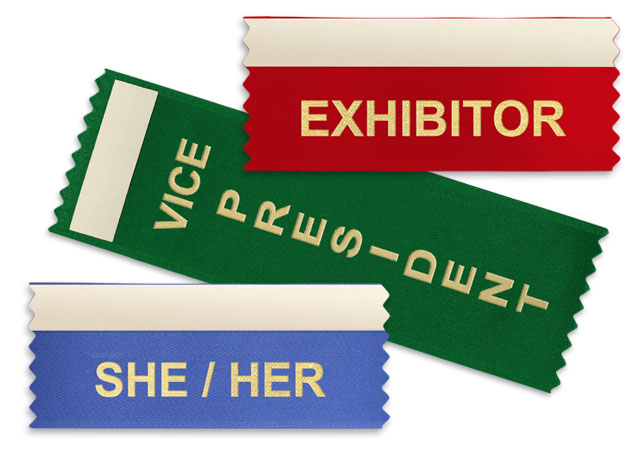 1. Identification at Events
A badge ribbon with a title such as staff, council member or sponsor is easy to see when attached to a badge holder. The titles also allow attendees to quickly recognize and identify exhibitors, judges, speakers, honorees and other important figures at a conference.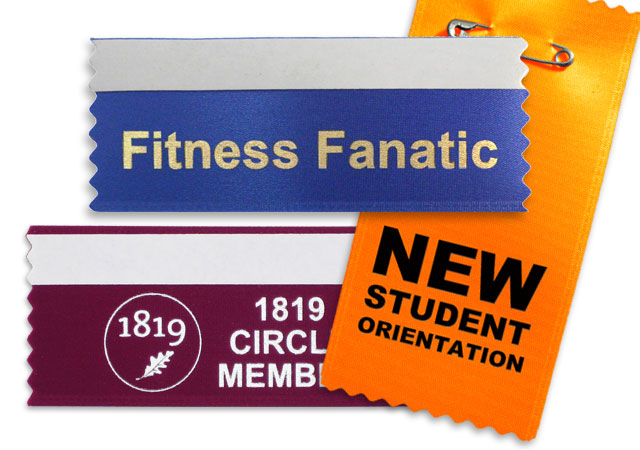 2. Event Networking with Badge Ribbons
Unique ribbon titles are frequently used at conventions and other events to create buzz over an idea or theme. Offer a variety of ribbon titles with creative thoughts, a fun idea or personalized titles. One or more ribbons can be attached to the name badge and attendees can share their unique personalities and have fun while networking.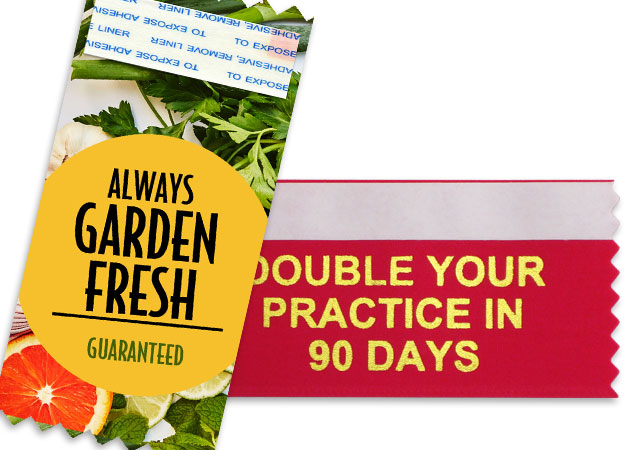 3. Use Badge Ribbons for Promotional Advertising
Inexpensive promotional tools are hard to find, but ribbons are a great option. Many retail establishments use them during sales to promote them to their customers. Employees with a ribbon attached to their name tag become walking billboards. Because they are customizable, you can add a logo or business name and choose from various ribbon and imprint colors.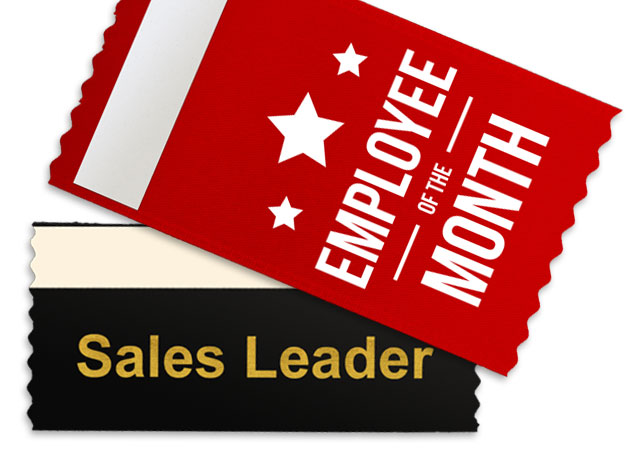 4. Ribbons Reward Good Work
Recognizing achievement is a great way to have fun identifying and celebrating accomplishments. Highlight how your people have made a difference at your next meeting and award them with a small gift and a bright ribbon announcing their achievement. Or, provide a colorful ribbon for every participant at your next event to take home and remind them of the wonderful time they had.
5. Share an Important Message or Reminder
Custom ribbon bookmarks are a great way to share an important message or reminder for visitors, members or special events. For example, have custom ribbons imprinted with suggested readings, an event schedule or a favorite quote.
Do you have a creative way to use badge ribbons? We would love to hear about your crafty idea, no matter how crazy or zany.
Shop Now!
Get what you need by mixing and matching ribbon colors and titles to meet the low minimum quantity.
Custom Badge Ribbons: You can choose the ribbon color and foil. Provide your custom wording. Logos and artwork are also a possibility.
Stock Badge Ribbons: Select from over 50 titles imprinted onto colorful badge ribbons.