Planning a baby shower shouldn't be a daunting task, and it should be fun and exciting for the new mommy.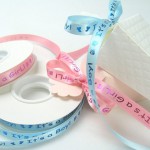 Baby shower planning should be fun and stress free. It doesn't matter if the shower is for a large group of friends or a small family gathering. Make sure to pay attention to the following details for a smooth planning experience.
The first and most important detail is the baby shower guest list. Always consult the mommy-to-be about whom she would like to invite. She probably already has the whole list in her head. However, if the shower is meant as a surprise party, ask her closest friend or mother for help. Once the guest list is finalized and a date has been set, make sure that the invitations go out in plenty of time for those invited to make the shower part of their schedule and also to get an RSVP back to you.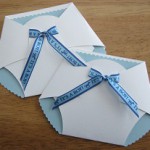 The next few planning areas can be done out of order, just make sure to have the invitations out before really getting in to these areas. Food should be at least a small portion of your planning. Again, check with mommy-to-be on what she wants. The menu can consist of items that pertain to the shower theme, but they do not have to. The best thing to plan for the menu should be several dishes and many of those should be finger food. Try having small finger sandwiches and a fruit tray. By having small, finger foods, there will be less clean up after the shower.
Once a baby shower theme has been decided upon, start planning the decorations and entertainment. Decorations can include a color theme. This is where the planning can really be fun. Order custom ribbon rolls in the theme colors and add text that indicates the baby's name or gender. Ribbon rolls can be used to make wall decorations, hang them from the ceiling or attach to balloons. They can also be used to wrap around seating at the baby shower. Whatever you choose, make sure to be as creative as you like.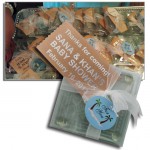 Don't forget the best part of any shower! Creative favors for each of the guests are an absolute must for any shower. Make your shower favors extra special with personalized ribbons. Use those custom ribbon rolls to tie onto your favors, place cards or packages. Order badge ribbons to create special tags that can be tied to each favor. Each badge ribbon can be customized with a date, a name or anything else to send home as a thank you to each guest for coming.
No matter what you choose, make sure to have fun! And make sure the shower is done according to the mommy-to-be so she has fun too!