It's that time of year again when we are all receiving award ribbons. Whether it's from a prize horse or dog show or just a recognition award, they sure come in hoards! So, what are we to do with all of them? Many suggestions have been offered over the years. In fact, if one was to browse Pinterest or equestrian show sites, others who have faced this problem are offering solutions. Here are a few of them.
Use each of your ribbons to create a one-of-a-kind wreath for your home. These can even be holiday themed or color coordinated.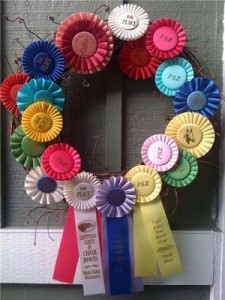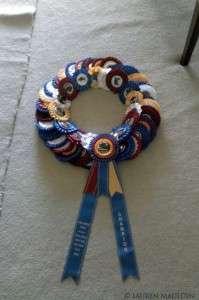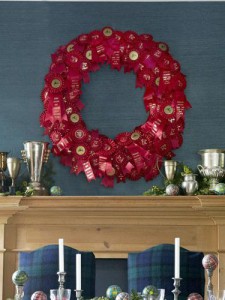 Or, make something a little more homey, such as a pillow or quilt. While this idea may take a few more ribbons, there is no need to worry about where to get the extras you might need. Check out our outstanding collection on https://www.personalized-ribbons.com/rosette-award-ribbons.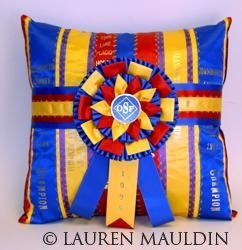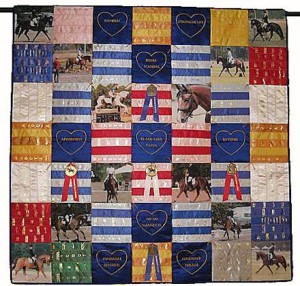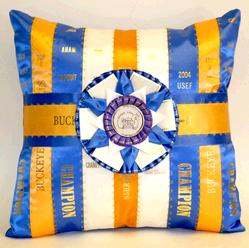 If you want something a little easier, create a shadow box or custom frame to show off your hard earned, and well deserved, award ribbon. Or create a scrapbook using your award ribbons for the cover or inside as embellishments on the pages. Need a unique frame for that special show picture? Use the rosettes as a border or to update an old frame and give it new life.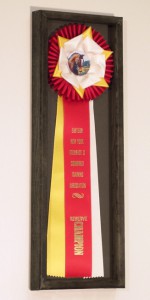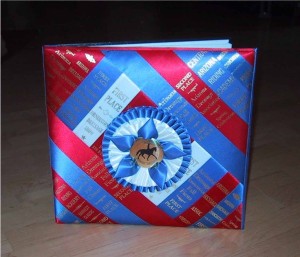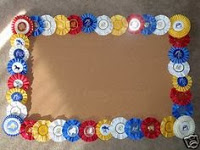 Whatever your decision, display your ribbons proudly! You worked hard for those and they deserve a place in the spotlight and in your life. Use them in any way you can think, these are only a few brief ideas. And don't forget that, especially if you don't have enough ribbons to create one of these wonderful crafts, to visit our website for even more ideas and more custom ribbons.