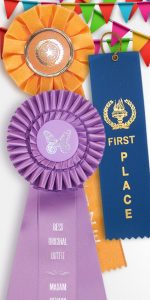 July is the peak of summer, which means that most people are out of school and businesses are off to summer conferences. Social groups and organizations look forward to attending festivals and fairs during the season. So, start your summer off right with exciting and meaningful business (and social) activities, like conferences and other events.
Make summer events a part of your business marketing goals. From company picnics to holding meetings outdoors, small businesses can show their employees how much they are appreciated by providing fun and enriching events into their summer quarter goals. Remember to consider employee needs and company obligations when looking into summer events for any business. And don't forget to include identification products to help employees, volunteers and clients all feel included.
One of the many things individuals look forward to at summer events is the awards. From glorious rosette ribbons in all colors to fun, collectible badge ribbons for participation, custom ribbons are a must have at every event. But don't think you have to be a vendor to get these ribbons. Social events sometimes center around other events. Badge ribbons can quickly identify group members when going to the zoo or a reunion. Even pieces of ribbon, cut from a roll of personalized ribbons tied around your wrist can be a fun addition to any summer event.
Personalization = Summer Fun
Everyone loves being outside during the summer, so when employees and others want to be outside doing something engaging, let them. Encourage your employees to have fun at your summer conferences or other activities. Custom ribbons can help get them excited about things you want them to participate in or learn from.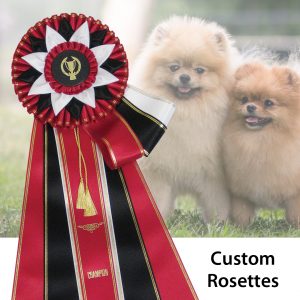 Personalized ribbons (ribbon rolls, badge ribbons and even rosettes) are a great way to acknowledge attendees at any event. In addition, you can use any of our custom ribbons in multiple ways. Encourage game participation with badge ribbons customized with colors and titles to distinguish players. Provide exciting decor with ribbon rolls. And hand out prize rosettes to game winners and other participants.
Use rosette ribbons at your next summer social gathering for a special treat to show someone how much you care. Give them away as awards or gifts. What's more, these extravagant ribbons will help anyone know just how much they are appreciated.
Summer Conferences & Custom Ribbons
Your logo helps with networking needs. Add a delightful summer message to encourage teamwork for a company event. When planning your summer event, involve as many people as you can. These events can include employees, volunteers and even clients or customers. Badge ribbons are a great way to help everyone feel involved and like they belong.
Don't forget the award ribbons! Stock prize ribbons are one of the best ways to acknowledge achievements at summer events. Choose ribbons that reflect your company goals as well as the employees who are receiving them. With an abundance of titles and rankings, you're sure to find a ribbon that will make everyone feel proud.
Make identification quick and easy for any event. Badge ribbons are a versatile tool that can enhance identification, celebrations, rewards and even team building. Design and print these ribbons before your event or have attendees write their names on a blank one as they arrive. Use the adhesive tape or provide pins to attach them to clothing. However you use these badge ribbons, they are sure to provide the quick identification you will require at any event.
We're here to help you find the right prize ribbons for your events.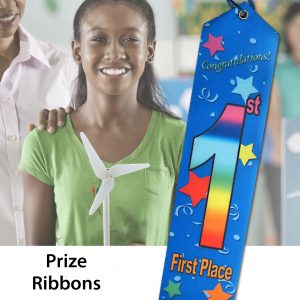 EVENT RIBBONS & MORE
Make the most out of your summer conferences with these engaging and useful ribbons. We guarantee you will receive high quality products and a high quality experience. Find even more fun products you can use throughout summer for your business and social events and conferences.