If you like warm, sunny weather with your holiday spirit, July is a great time to start celebrating Christmas. Yes, we just said Christmas! It's never too early to plan for your Christmas and holiday ribbons and gifts, so why not start this July?
And, by ordering ribbons and gifts early, you'll be less stressed when the holidays roll around. We're sure to have something for everyone with customizable gifts and personalized ribbons.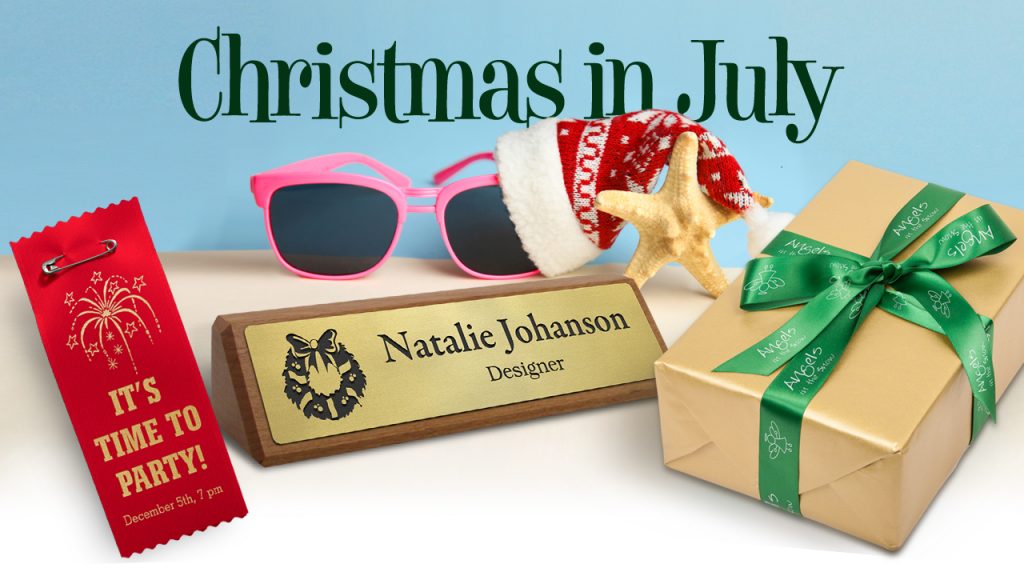 Badge Ribbons are a Versatile Way to Celebrate
And badge ribbons are perfect for almost anything! Use them as name tags on presents or make unique additions to a table centerpiece. Graphic ribbons are a surprising way to invite people to your festivities.
Whether for a Christmas in July celebration or any event, customize them to meet your needs. Share your special message using your choice of colors, or go with traditional red and green to match the holiday. And don't forget to add names, dates and other details about your party.
Don't Forget the Ribbon Rolls for Your Christmas in July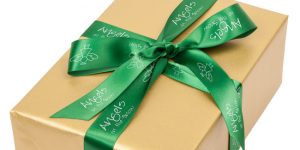 Make yours the prettiest package they will ever receive with personalized satin ribbons wrapped around the perfect present. No matter your gift choice, personalized ribbon rolls are the ideal addition to all holiday packages.
Design your ribbons with a personalized message that will match your holiday needs. Upgrade everything about your holiday, including gifts, decorations and more. Choose from a variety of fantastic colors and customize your text to match. The imprinting on each ribbon looks excellent with a wrapping paper background, or even wrap the ribbon around your gift for a fun presentation.
And don't forget about those unique, personalized gifts!
Getting a jump start on your holiday gifting is always great, especially if you're ordering personalized presents. We have everything you need, from custom plaques and desk wedges to the ribbon you are wrapping with. So, let's get you started.
Custom Plaques aren't just for awards.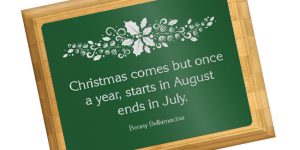 Engrave a permanent merry message into a plaque and display it during the holiday season for all of your guests to see. While a list of perfect gifts may already exist, we think that you're overlooking this one. Custom plaques are perfect for nearly everyone on your shopping list.
The fantastic thing about these plaques is that there is room for a bunch of text and graphics. You can add an entire poem or a quick tidbit from a favorite book. Then select from available icons or provide one that matches your message.
And don't forget those desk wedges!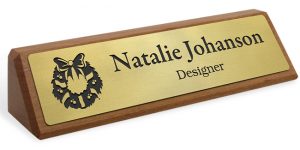 Celebrate in style with a custom Christmas-themed name plate stylized just for the holidays. These fancy name plates are perfect for showing how much you appreciate someone. Whether you give one as a gift or buy one for your desk at work, the professional quality reflects excellence.
Executive desk wedges come in different materials and sizes. The metal plate is fully customizable with your choice of color and finish. Customize one or two lines of text and an optional logo laser engraved into the metal plate. We offer to gift wrap your desk wedge so that you only need to worry about giving it to your boss, employee or friend.