During this time of year, your fourth quarter sales are at the front of your mind, and we're here to help. From personalized ribbon rolls to branded badge ribbons, we have every solution you need for product packaging.
Preparing for your fourth quarter sales should include reviewing how you present your products. Custom ribbons help your products stand out from your competitors and also help you to show your products by highlighting your branding.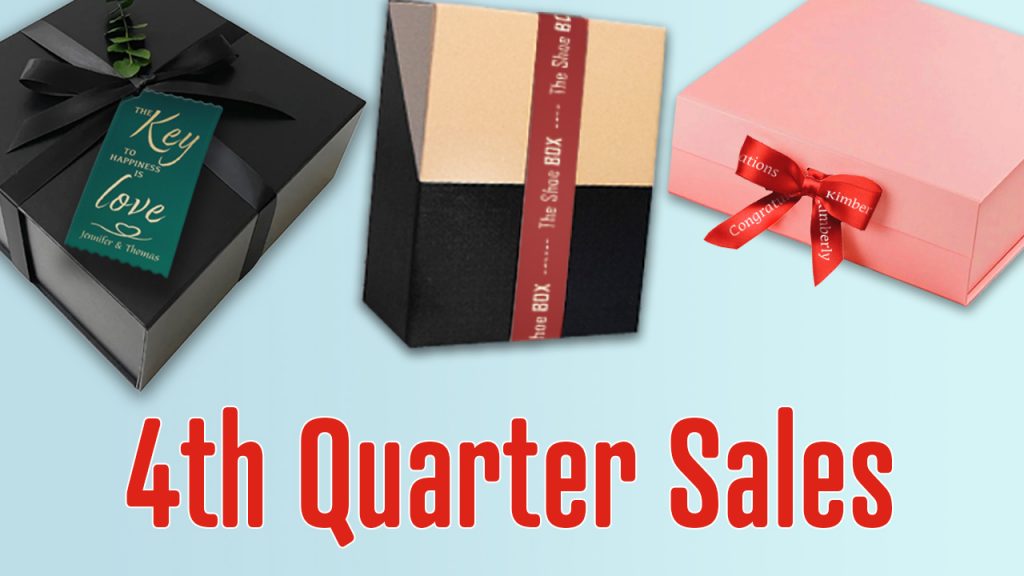 Customers perceive your brand based on different influential factors. Your product packaging is one of them. It all comes down to how you display and present your products. These factors influence your buyers and the people around them. So, make sure that your packaging tells the story you want from it. Within seconds, customers can tell a lot about your product just by its packaging. They can see the quality (or lack thereof) with a simple glance.
When thinking about product sales, make sure you remember this message: product packaging is key. While it may seem like a minor detail, don't overlook its importance. For example, using ribbons in your packaging makes your product more appealing and helps your brand stand out.
Have you made product packaging an essential element of your marketing strategy? Whether your answer is yes or no, we have ribbons to solve your needs! After all, these are the custom ribbons that keep your customers coming back.
So, what is product packaging? It is the process of designing, evaluating and producing containers and wrapping for the products you offer. Packaging is an important element of your marketing strategy, and ribbons will help you stand out from competitors.
Branding with Product Packaging
Definition: BRAND – a particular product or a characteristic that serves to identify a specific product, a trade name or trademark or a particular kind or variety.

Let's break it down a bit further to make it a little easier. The act of branding is the process involved in creating a unique name or image for a product, person or idea. This is done mainly through advertising and other similar means. However, it is also the action of building a convincing individual or unique presence in a consumer market that attracts and retains loyal customers.
If a picture is worth 1,000 words, a branded gift will leave your customers speechless, especially when you attach a gorgeous, custom ribbon. While your products may speak for themselves, it never hurts to give them a boost. Choose from a multitude of colors and personalizations to make these ribbons work for you.
Your Branding and Personalized Ribbons
According to a study by The Paper Worker, 52 % of online consumers say they would likely return to a business for another purchase if they receive products in premium packaging. And 90 % of consumers reuse product packaging boxes and bags after purchase. But the customer can even become another marketing channel: 40 % would share a packaging photo if it is interesting. With that action, they recommend it to friends who might also become customers.
The key to product packaging is showing your customers that you care about meeting their product needs. Remember that first impressions matter, especially when it comes to a sea of packaging. So, show your appreciation on your packaging with a branded ribbon that will make your customers feel your quality.
Ribbons are an effective way to package your products. While a ribbon is often used as a decorative item, businesses can also use it for simple wrapping on a shoe box or a tag for something that is on sale. Ribbons are the ultimate staple of ornamental packaging while still maintaining simplicity. Choose from a variety of ribbon styles and a plethora of colors to brand your product packaging.