Flowers, houses and hats are perfect subjects for the artwork created with this creative ribbon embroidery!
When most people think of ribbon rolls, they consider wrapping presents or decorating for a party or some other function. Some people, however, think "what can I do with this that will make it quirky?" Here's another idea to get your creative juices flowing!
Embroidery is the handicraft of decorating fabric or other materials with needle and thread or yarn.

The basic techniques or stitches on surviving examples of the earliest embroidery (chain stitch, buttonhole or blanket stitch, running stitch, satin stitch, cross stitch) remain the fundamental techniques of hand embroidery today.

The fabrics and yarns used in traditional embroidery vary from place to place. Wool, linen, and silk have been in use for thousands of years for both fabric and yarn. Ribbon embroidery uses narrow ribbon in silk or organza blend ribbon, most commonly to create floral motifs.
While the most common things embroidered are flowers, these twisted and folded ribbons are perfect to make any artwork piece come to life. And the best part is these ribbons look great as framed wall art or on throw pillows on your favorite chair.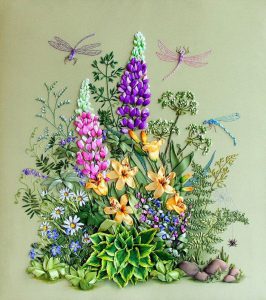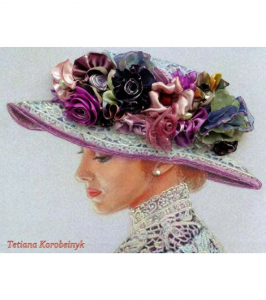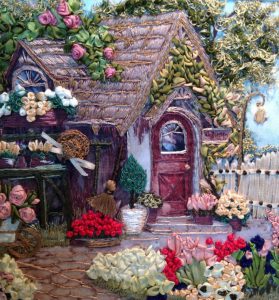 With so many different stitches available, each look and flower will be as unique as the person making the art piece. And remember not to limit yourself to your design. Flowers are lovely, but so is a lady wearing a hat. Try making a house with a garden. And what about birds and other animals?
If you try your hand at this beautiful form of art, don't limit yourself. Try different ribbon types and also different stitches. Keep your imagination flowing!
We're always looking for new ideas for your favorite creative ribbons. Send us a message with your favorite way of using custom and stock ribbons today!