Use custom ribbons in your corporate gifting this year and make your brand stand out!
According to many surveys, most often corporate gifting includes major clients, employees and prospective clients. A company's brand is what they are, what they want to be, and what they aim to become as a whole. And when gift giving, branding is extremely important for all corporations.
Reasons for gift giving range from thanking customers or consumers for their business to recognizing an employee for outstanding work. But, the basic reason seems to always be the same. It is to sustain relationships and deepen the personal connection between giver and recipient.
For many companies, corporate gifting is a fundamental detail within their marketing strategies. But remember, the packaging is just as important as choosing the right gift for your associates. Adding a fun personalized ribbon to each gift.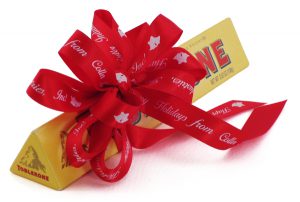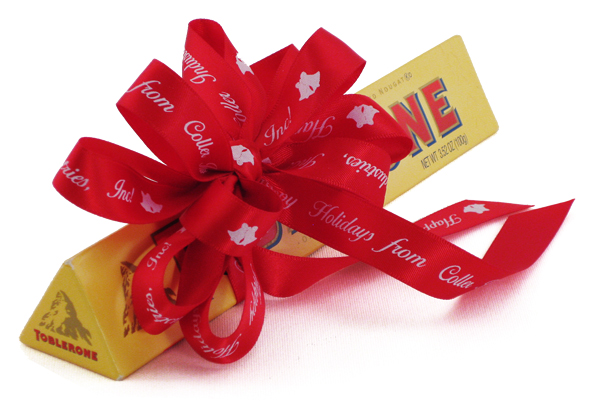 Typically, when thinking about corporate gifting, ribbon rolls come to mind. These personalized ribbons are perfect to get a simple message imprinted on them. Wrapping your gifts with a fun and creative ribbon is a great way to get your message and brand out.
But, don't forget about all of the other wonderful ribbon options we offer! Customize imprinted ribbons and full color ribbons to fit all your needs. Choose from a fun and festive full color design or a simple imprinted message to those who will be receiving your corporate gifts.
Looking for that perfect gift?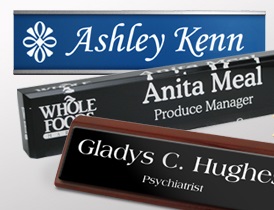 Going for a traditional personalized gift like a desk wedge or name plate is great way to go. But, don't get caught up in a boring streak! Customize name plates to fit anyone's personality. From favorite quotes to a fancy font for a name, choose from a large variety of these wonderful and flexible personal identification tools. Quotes and simple sayings also look amazing on acrylic name plates and executive name plates.
Corporate gifting is a fun and wonderful way to show appreciation. These ribbon products will help you to maximize your investment. Have you ever received a corporate gift that you couldn't live without? We'd love to hear from you!