At the start of each new year, people generally set goals for themselves to become a better person. Businesses should be the same: setting goals to make their company better for their clients and customers. So, as we move into this holiday season, here are some helpful tips in using personalized ribbons to reach your New Year's resolutions.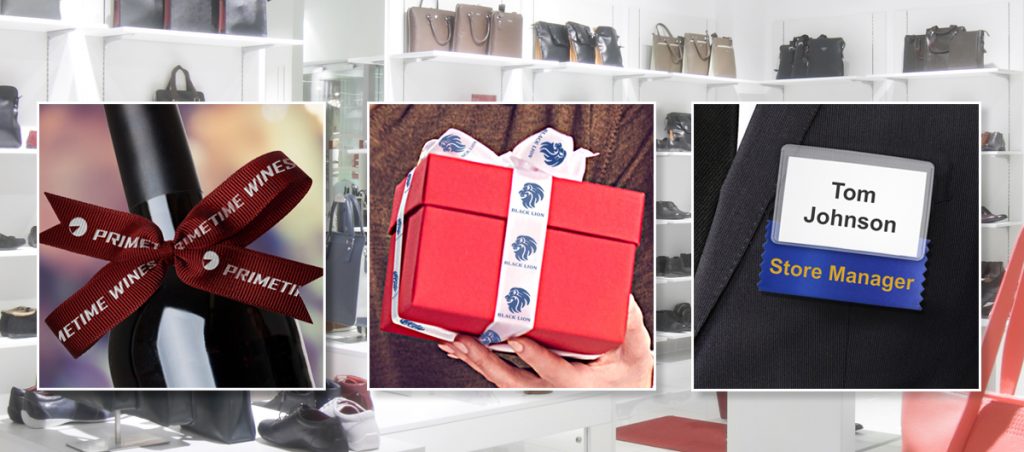 Personalized ribbons are a great asset for every business. From full color ribbon rolls to award rosettes, we have a ribbon to match every need. Choose from a variety of colors and printing options to get your desired message into your customer's hands. Here are our top three ribbon products to get you started in this coming year.
These unique Single Face Satin Continuous Print Ribbon Rolls provide a brilliant, soft elegance to gift packages. From making the perfect bow to event decorating, these supple soft ribbons are a go-to for every business setting New Year's resolutions.
Adding text, logos and small graphics (single color) is so easy, and then you can use these versatile ribbons for any business need. Decorating, product packaging, corporate gifting are just a few ways to use satin ribbons.
Single Satin Ribbon Pros:
Considered a soft touch ribbon, it shapes well to make the best bows.
Our largest selection of colors for any ribbon!
Continuous, custom imprinting shows off finer details of logos and text.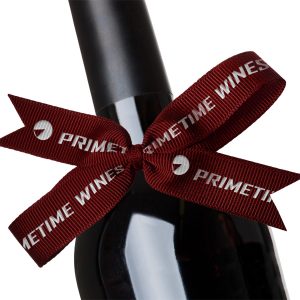 Terrifically textured, Grosgrain Continuous Print Ribbon Rolls have a great look that makes your brand stand out. Made with distinct ridges (ribbing), your imprinting (logo and text) will have a unique look that is perfect for large, bold fonts and branding.
Whether for an event or another business need, grosgrain ribbons are sure to add character to your branding resolutions. Choose a color that matches your logo and add text according to your needs. Use them for decorating, product labeling and more!
Grosgrain Ribbon Pros:
Distinct, crisp look and feel that makes the weight of this ribbon hold up well.
A unique and fun texture that will make your branding stand out.
Continuous, custom imprinting is perfect for large, bold logos and fonts.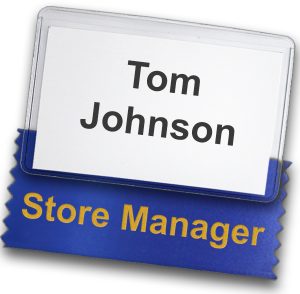 Even though they are commonly used for title designations at conventions and conferences, badge ribbons are more versatile than you know. They are the perfect tool for advertising sales, promoting events and letting your clientele know about your business.
Add nearly any text and logos to Custom Imprinted Badge Ribbons that help you achieve your business goals. With these custom additions, you can meet all of your company branding and marketing resolutions. Your text can be slogans, logos and so much more!
Badge Ribbon Pros:
Fully customizable imprinted ribbons, versatile to adding text and some graphics/logos.
Low minimum with mix and match titles and designs.
Large variety of ribbon colors and available fasteners (tape, pins, etc.).
Resolutions & Name Tags
These aren't the only ribbons we offer, so come on over and check out our large ribbon selection at www.personalized-ribbons.com.
P.S. Don't forget to check out everything else we have to offer!